The Great Cut
The Biggest Hair-Cutting Party in 2024
Saturday, March 16, 2024
The Port Pavilion on Broadway Pier
1000 N. Harbor Dr.
San Diego, CA 92101

8:00 AM - 10:00 PM

An Event Worth Traveling For
It's not just a big haircut, and you can expect The Great Cut to be an event to remember. Our goal is to provide an unmatched guest experience where you'll have fun, meet good people, see what San Diego has to offer and feel welcomed like family, all while supporting an historic effort to impact on the lives of others.

From experience we can promise it will be among the most positive and uplifting gatherings in our natural lives, and nothing short of extraordinary. Here's what to look forward to.

The Venue
The Port Pavilion on Broadway Pier is a cruise ship terminal, event venue, public gathering space and a scenic viewpoint of San Diego Bay, ideally situated on the embarcadero.
In & Out Flow
Official event hours are 8:00 AM - 10:00 PM. You can stay at the event all day or come and go as you please.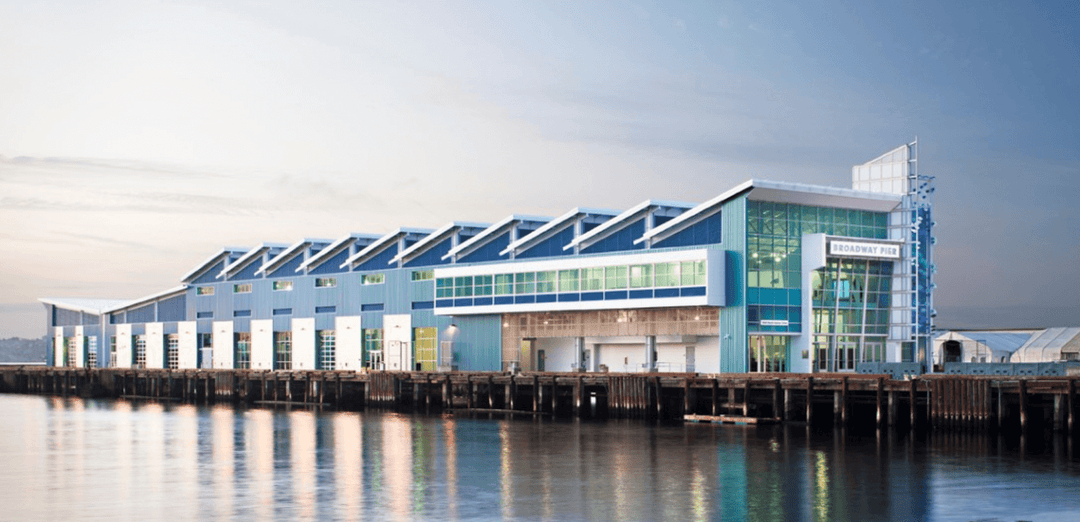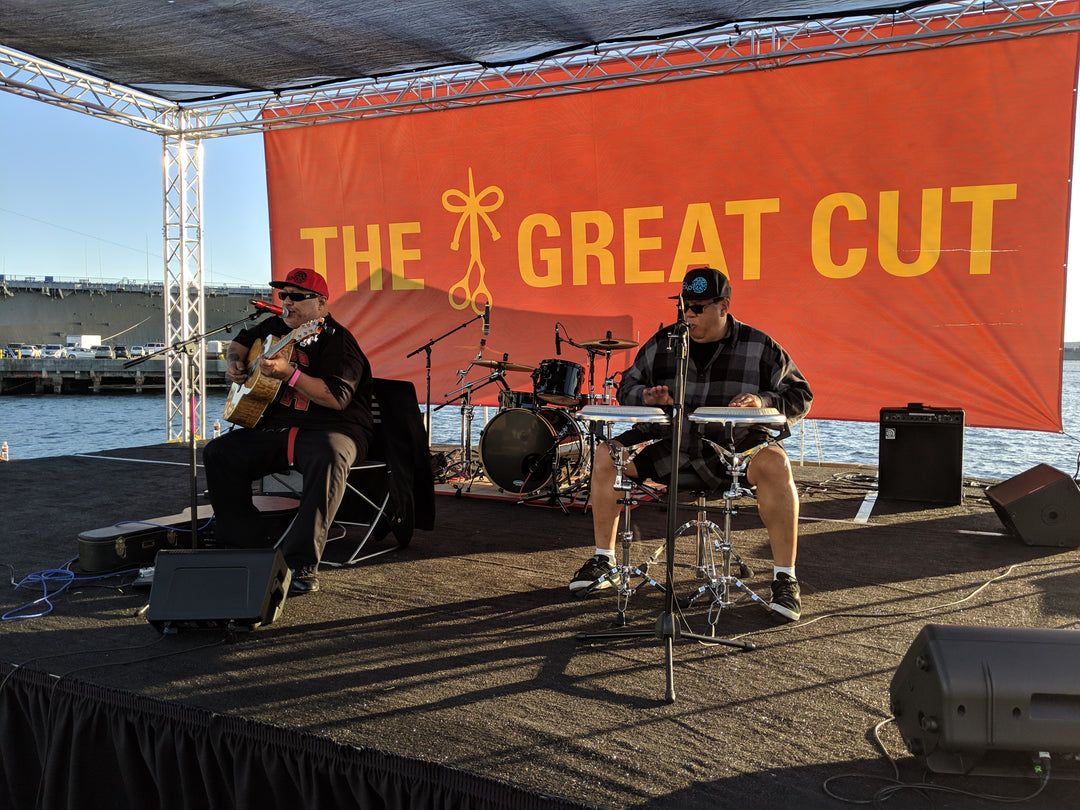 Entertainment
The Great Cut will feature all-day entertainment, including live music and performances spanning genres from reggae to rock & roll, dancing, comedy, magic, martial arts and more.
Food and Beverage
Food trucks and vendors will be parked at the venue all day offering breakfast, lunch, dinner and beverages available for purchase at reasonable prices. We'll be featuring James Coffee and select beverage sponsors, with beer and wine also available for purchase.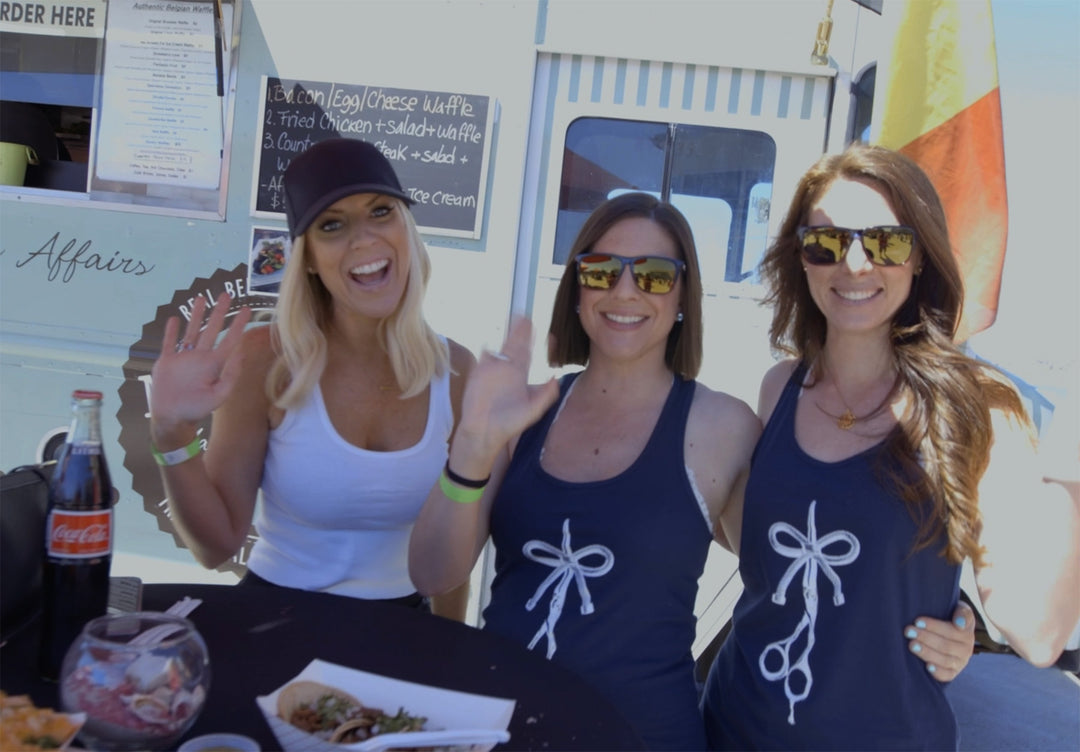 Activities
You can expect an electrifying assortment of activities with plenty of fun for all ages. Suggestions we've gathered include cornhole, spikeball, XXXL Jenga, foosball, ping pong, ring toss, double shot, dunk tank, braid challenge, real and/or temporary tattoo stations, henna, face painting, arts & crafts, pinball, arcade games, longest drive, fastest pitch, hardest punch and more. Stay tuned for specifics, but trust there will be plenty of room for activities.

Test Your Might
Prove your strength in the fitness zone with pull-ups, push-ups and other competitive demonstrations of physical prowess.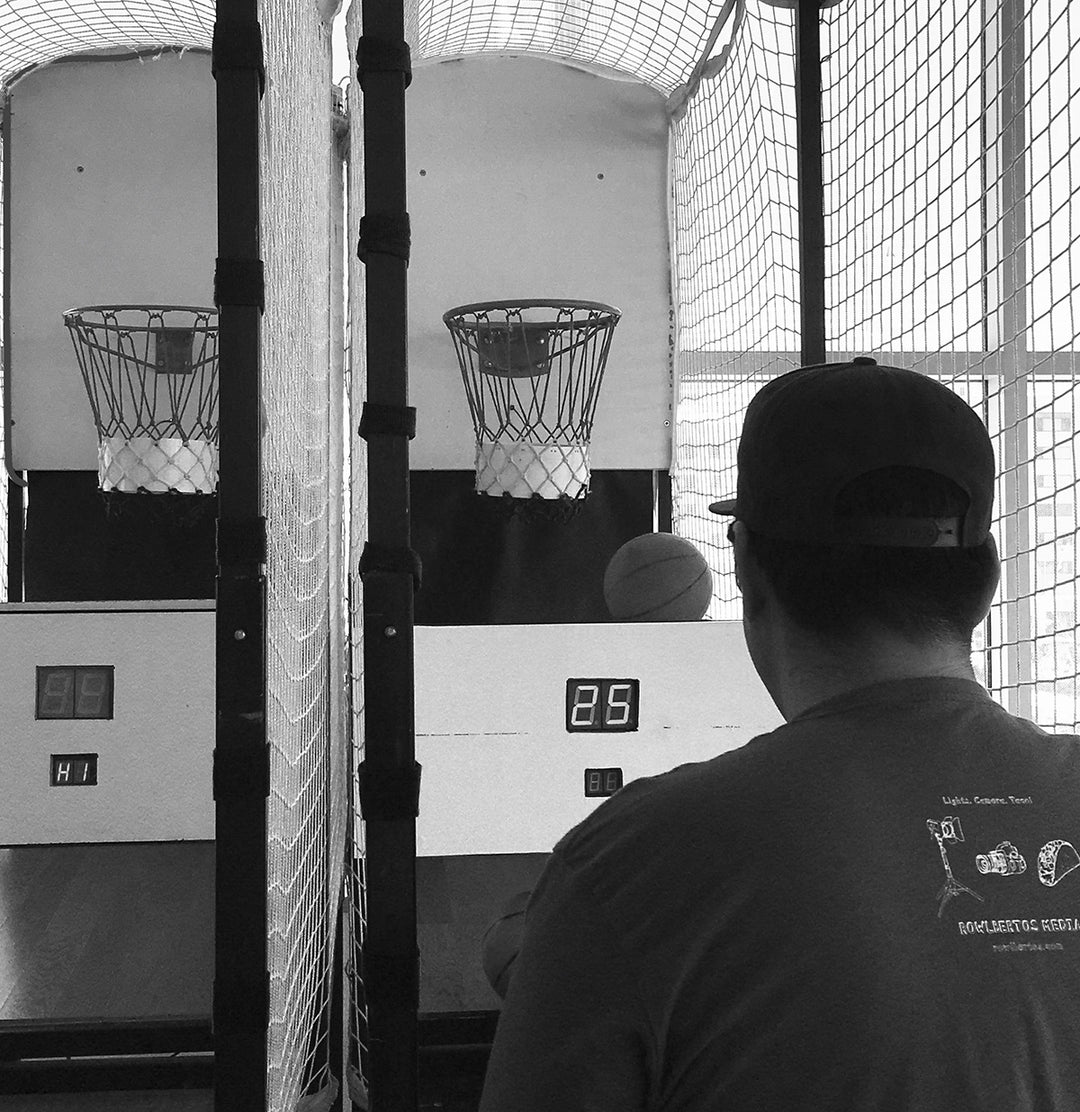 Sponsors & Vendors
The Great Cut is being sponsored by an all-star lineup of fine businesses and organizations. Many will have booths at the event with giveaways and activities of their own, shopping, interactive demonstrations and awesome products, all hand-selected through personal connections and relationships.
The Cutting Zone
The central focus of the venue will be on the cutting zone, where hundreds of hair professionals will be staged and ready to perform 2,000+ haircuts. Spectators can view the cutting flow from the surrounding area and elevated platform.
Before & After Photography
A highlight from 2019, we'll provide photography before and after every haircut, ensuring you have a memorable and meaningful hair donation experience.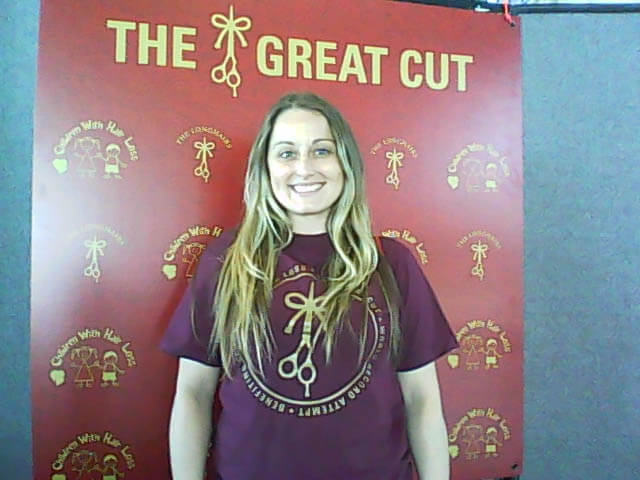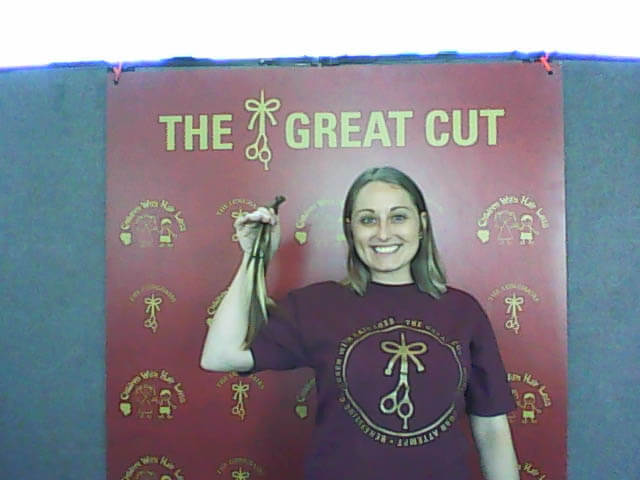 Silent Auction & Raffle
A spectacular silent auction and raffle featuring items and prizes from our sponsors and partner organizations.
Around San Diego
The Port Pavilion is located on the embarcadero on San Diego Bay at the edge of downtown, where there are a million things to do within walking distance or a short drive. We could list them all out here or simply direct you to the San Diego Tourism Authority.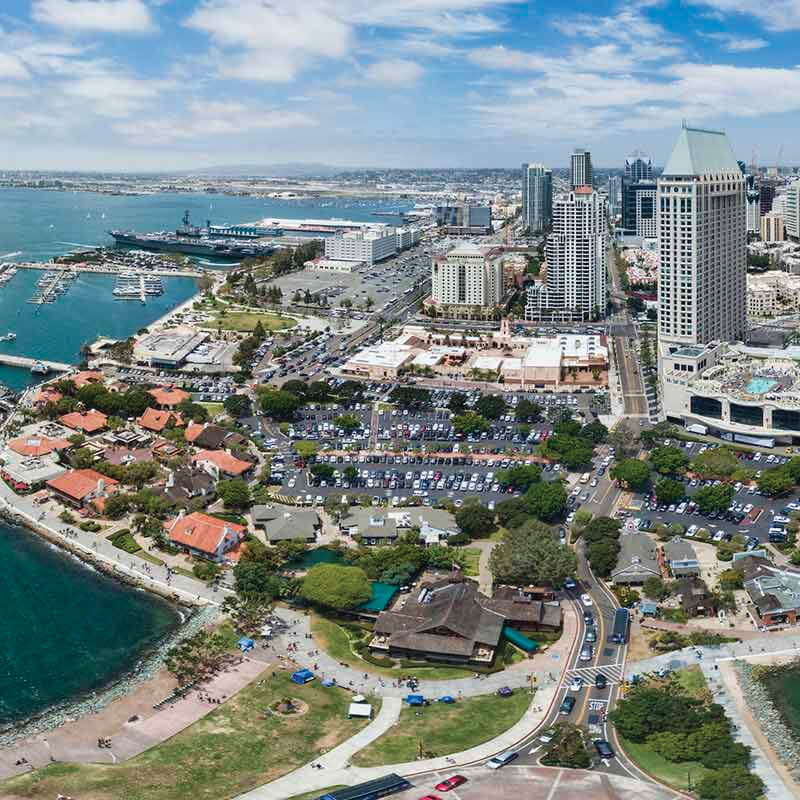 Meet and Greet
There will be a meet and greet welcome reception on Friday evening before The Great Cut at a separate venue. Plan to be in town by then.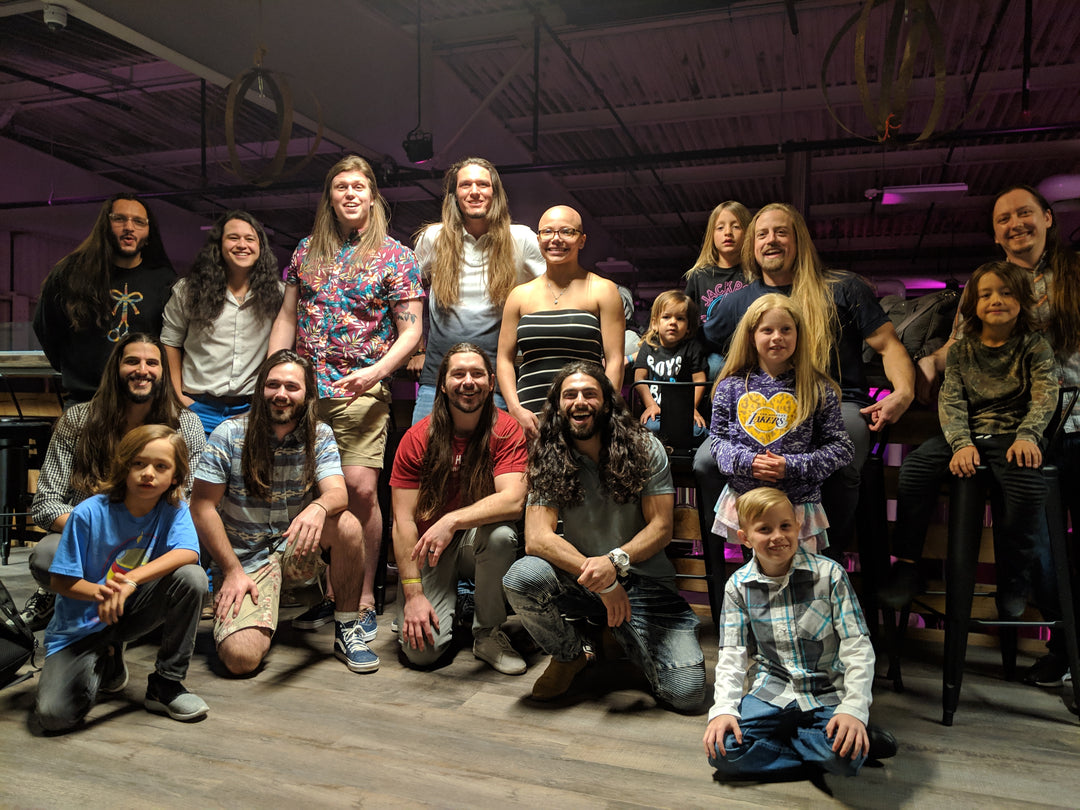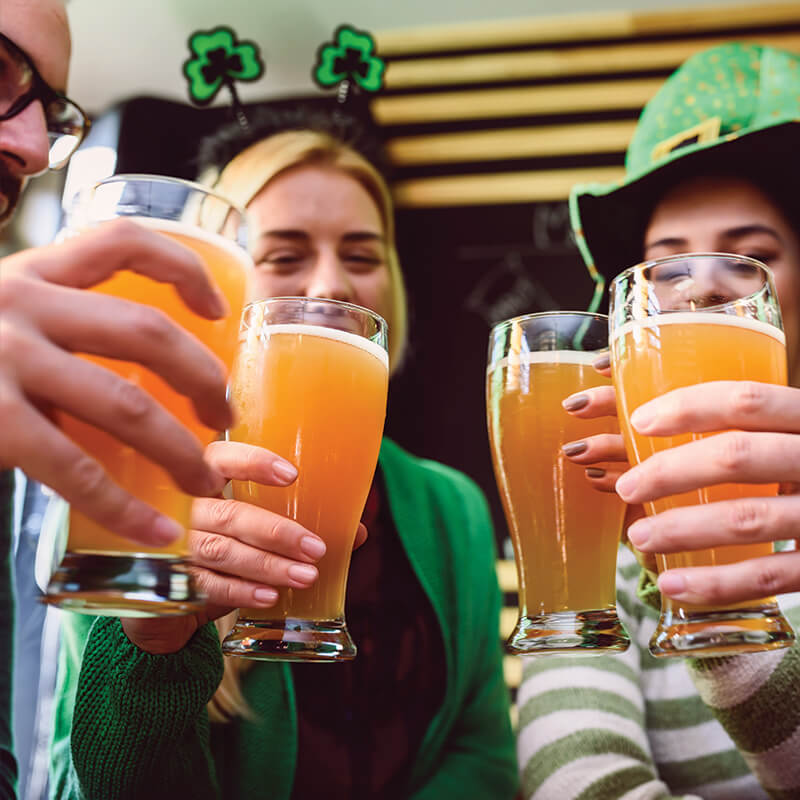 St. Patrick's Day
Let's not forget the day after The Great Cut is March 17, expected to be lively with parades, Irish festivals and boozy leprechauns filling the streets of San Diego all weekend long.
Planning Your Weekend
We suggest arriving no later than Friday (3/15) and departing no sooner Sunday (3/17). Stretch it to out to three or 10 days if you want to spend a little extra time in San Diego.

How to Travel
If traveling by air you should fly into San Diego International Airport, which is a proverbial stone's throw from the Port Pavilion, downtown, beaches and attractions. If you are driving, head west and south. If you find yourself in Mexico or the Pacific Ocean you've gone too far.

Where to Stay
Lots of options serving all budgets and preferences. If you're coming with a group you might consider renting an Airbnb, VRBO or similar. There are legit hostels downtown and by the beaches if you're into that life, and hotels all around the city. Again visit the San Diego Tourism Authority.

Here are the areas we recommend, all great locations:
Downtown/Gaslamp/Little Italy: closest to the venue. Highest price range. Plenty of restaurants, nightlife and local attractions.
Pacific Beach/Mission Beach: 20-25 minutes from the venue. A youthful beachy environment, ideal if you are looking to rage.
Ocean Beach/Point Loma: 15-20 minutes from the venue. Beachy and authentic with a quieter, small-town feel, yet still plenty of action for those who seek.
How many people are you coming with? Why not band together with a caravan of longhairs and make an historic road trip worthy of song?